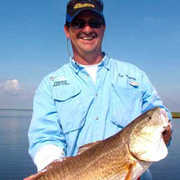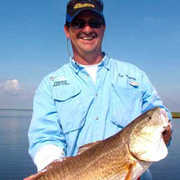 Fishing
Fishing at Louisiana (LA) is a Fishing trip.We are fishing 

Croaker, Porgy, Flounder, Red Drum, Spotted Seatrout and Sheepshead

.

Costs from

 $500.00

 to

 $850.00

.
Description
Gotcha Hooked Fishing Charter Service provides 8 hours of fishing & fun from 6 a.m. to 2 p.m. Boat departs Hopedale at first safe light. We target speckled trout, flounder, redfish, sheepshead and other saltwater species from within the Biloxi marsh and it interior ponds and bays. We also fish the outer bays when weather allows. Gotcha Hooked is noted for its hard work, high catch rate and customer satisfaction. The Captains are USCG licensed and knowledgeable of the area they fish. We will make every effort to make your trip a safe, fun and learning experience.
The boats have all updated electronics', VHF, cellular phone, depth & fish finder and the latest up to date GPS systems. Our fishing gear consist of matched spinning rods and reels, and safety gear which are maintained daily. Come visit with us and enjoy the fishing and learning experience.
Pricing Details
Summer Prices:
1 – 2 Anglers: $500
3 Anglers: $650
4 Anglers: $750
5 Anglers: $850

These trips target trout, redfish, flounder and sheepshead. You will enjoy fishing the shallow bays and interior marshes of Hopedale and Delacriox. Great for rookies and experienced anglers.
REDFISH SPECIAL: $500
Due to the techniques and limited deck space this package is for 1 to 2 anglers only. This trip requires patience and a very good pair of Polaroid glasses.
Summer Price Package includes:
Licensed captain Fuel and oil All tackle, with top of the line rods, reels and fishing equipment. Ice and bait Live bait when available Personal fishing instructions and tips Fish cleaning / packing available upon request. Additional Boats available for large parties
Terms & Conditions
Payment & Cancellation Policies:
A $150.00 deposit is required on all advance bookings. Payment in full is due at the end of your charter fishing trip. 100% refund for cancellations with 72 hour advance notice. No refunds for cancellations the day of the trip. 100% refund for cancellations made by Captain Sal, (such as for severe weather, mechanical problems, etc.) who reserves the right to cancel any trip.
Breakdown
Croaker, Porgy, Flounder, Red Drum, Spotted Seatrout, Sheepshead
Accommodate Disabled Clients?